This year's Audio Show gave an opportunity to present for the first time the new cable series – BlueS. The main presentation took place in Bristol hotel, in the room of Krakow firm ANCIENT AUDIO. The reference system consisted of: CD Lektor Grand, amplifiers Silver Grand Mono and speakers Holography. Everything connected by the best Velum cables – interconnect, speaker cable and power cables.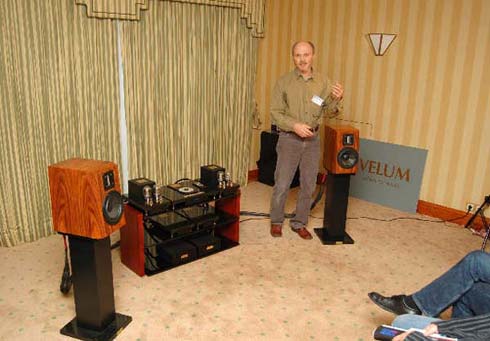 Demiurge and firm's constructor Mr Waszczyszyn

The best sound at Audio Show 2005, as many visitors said.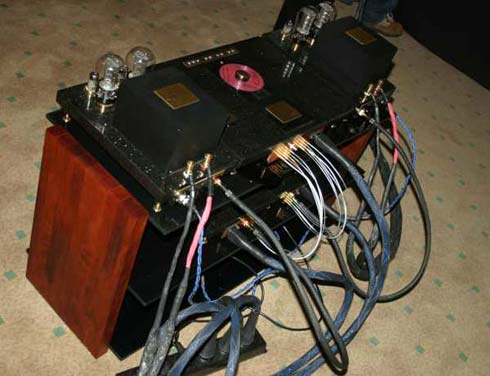 Wiring system at first glance.

The presentation in SOBIESKI hotel had closed-circle atmosphere, conducive to contacts between visitors and firms' representatives. It was assumed to show the abilities of budget system on wiring with reference cables. There were many options of choosing the elements of the system, but finally it was decided to use quite anonymous devices. Thus, the system consisted of: CD Krell cd300, preamplifier and terminal 75 W, partly home-made, partly modified – transistor constructions /not tube, as many thought/.




And the experimental monitors of high resolution based on speakers Scan-speak and Dynaudio. Acoustic layout (configuration) – transmission line with a hole on the top. Choosing of those speakers cancelled the problems of the acoustic of the room; they played without any adaptation of space. We tell those data, because many visitors were interested in them and did not believe that they play without any additional sub-woofers. In this way we showed the abilities of simple system while wired properly.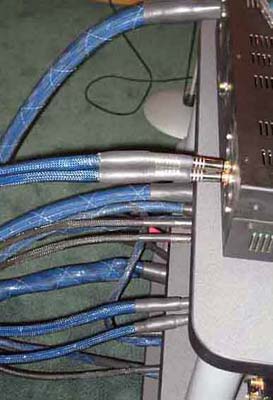 Reference wiring was ca 40% of system's value. There are few who decide for such a solution, but it is not nonsensical and it was worth to try and show that unusual setting.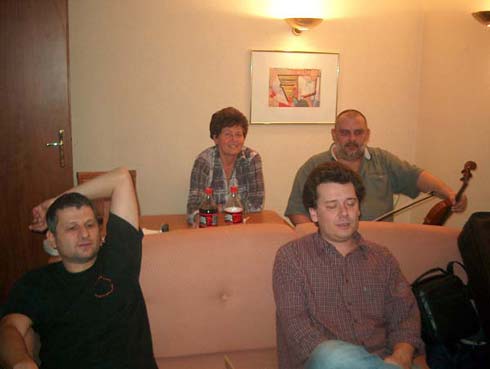 The first listeners – at the night before the official opening of the show.

The sound of this system was so ripe and detailed that we could take a liberty to compare the violin playing 'live' with the same fragment reproduced from CD. And also experimenting, by adding to the composition for percussion instruments our own sounds of bells, rattles and triangle. As a matter of fact, while closing eyes, it was difficult to determine which sounds come from recording and which are 'living' ones. Sinking the sounds into another ones was surprising – even for us. The author of those presentations was the violinist and concertmaster of the Great Theatre in Warsaw – Adam Kublik. Adam is also an audiophile, so he could run the presentation excellently from the point of musician's view as well as show, what is important to make the reproduction of the recording true!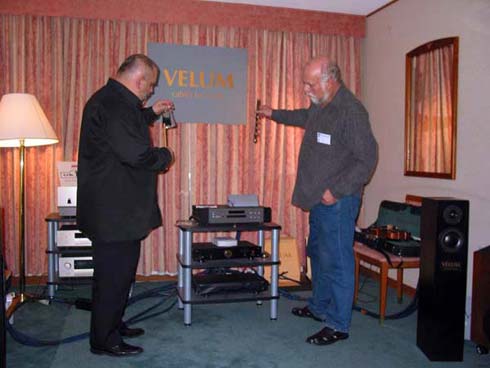 For us, the exhibitors, Sunday was especially nice day, because it was much more quiet than Saturday.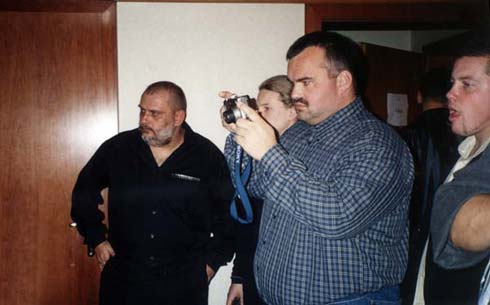 Quite different visitors came there, people who wanted to listen to the music. There were also Poles acting in this branch from Malmo, Paris and Chicago.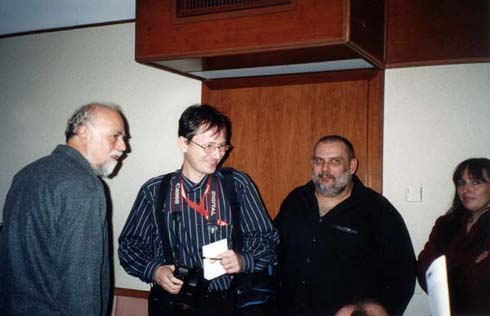 The renowned journalist Wojciech Pacu³a paid us a short visit.

Meeting many interesting people, coming into contacts were quite a feast for exhibitors. One could, just for a moment, rise over the technique.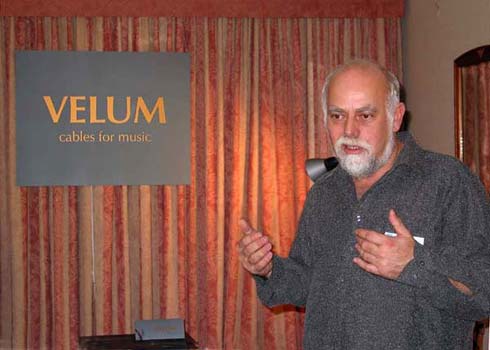 Mr. Velum – Mariusz Olszewski – thanks all nice visitors in our room.<br>See you, hear you!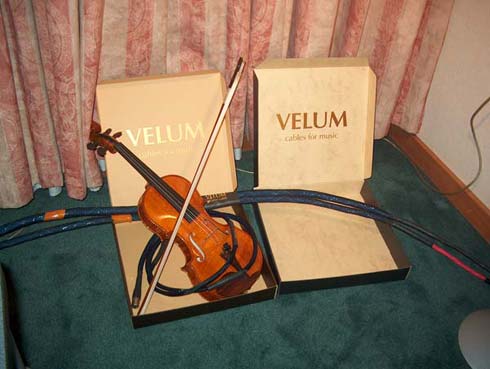 Velum power cables were used also by other exhibitors and those presentations were included among the most interesting ones at Audio Show 2005.

Voxal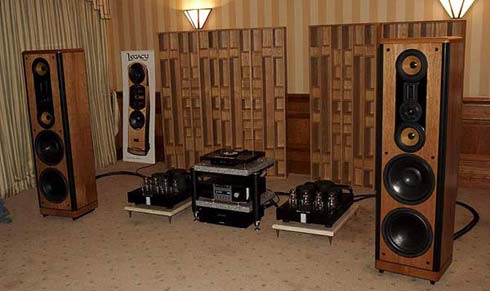 AUDIO NOTE