AUDIO SHOW in Warsaw becomes by year more mature exhibition, being more and more demanding from exhibitors. This year the level of presentation was the highest ever, and at the same time it was a very close contest.




Exhibition is a great work for firms, to "gleam" with new products, to show something what the other can not make. This year ANCIENT AUDIO displayed their new work - the complete system with semi-active speaker columns LITTLE WINGS. The whole system was evaluated, for $ 200 000 – a trifle really.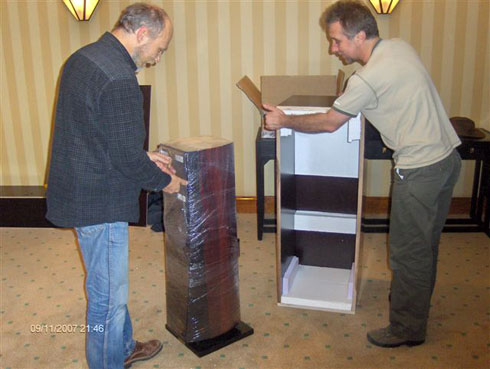 With so high standards VELUM had to make the grade and made the whole collection of wiring based on the completely new technology; also the color of cables changed from blue to auburn. The outstanding achievement of the new series is extreme freedom and precision on low tones, rather substantial thing, for all firms have most important problems with that range.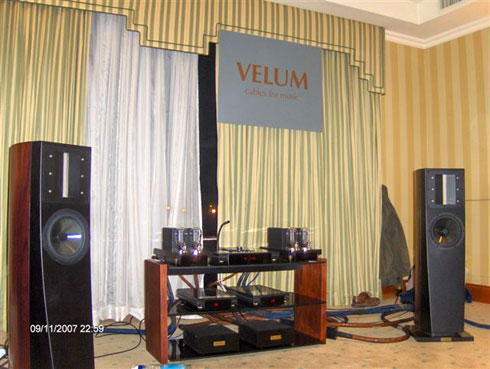 Jarek Waszczyszyn demiurge of ANCIENT AUDIO checks whether everything is well just before coming of the public.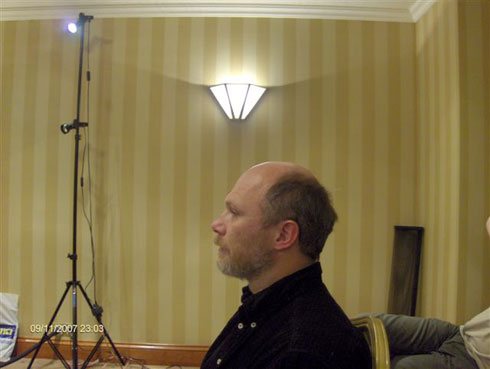 Now only the audience are the judges!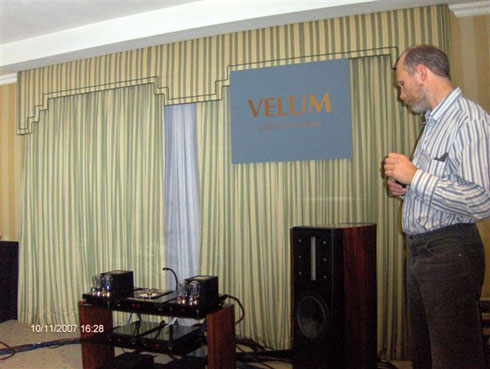 Exhibition is also the social meeting. One can tell that faithful fans of VELUM are in very good mood.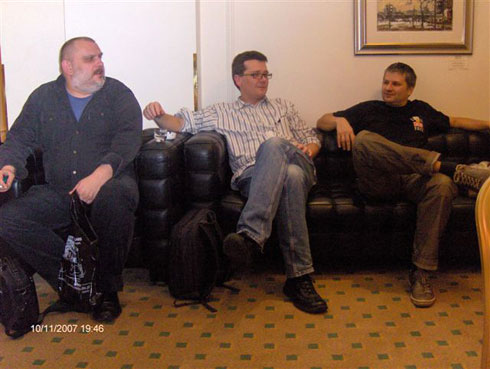 At VELUM stall sociable atmosphere reigned: colorful tales, lively discussions, just the real audiophiles holiday.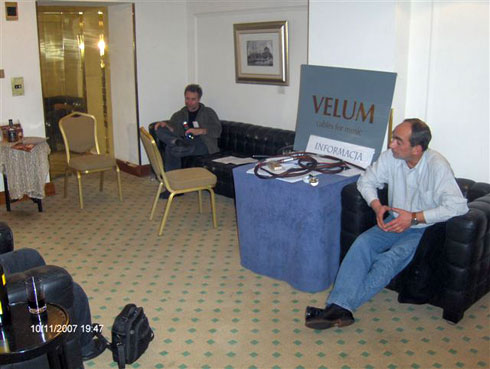 Glance at the dense wiring of system.
Tripartite CD powered by net cables 3 x N1 BlueS.
Lamp Monoblocks Grand Silver and bass sections of active columns LITTLE WINGS powered by net cables N2.4 BlueS.
Interconnects: from CD to Grand Silver NF – reference, from CD to columns (bass band) – NF SX
Speaker cables: LS- G2.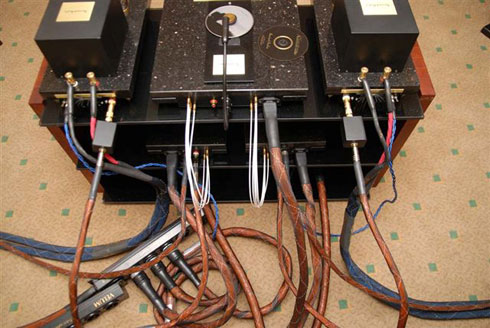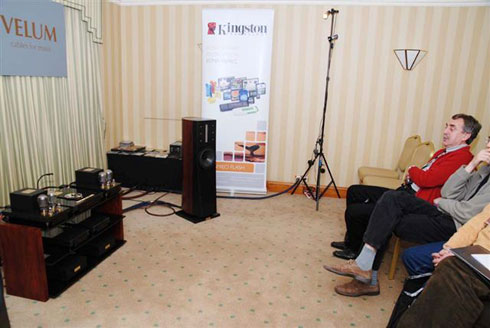 Even your Andrew Harrison himself – the chief editor of Hi fi News magazine came to relax at VELUM stall, and it is nice to look at his company!